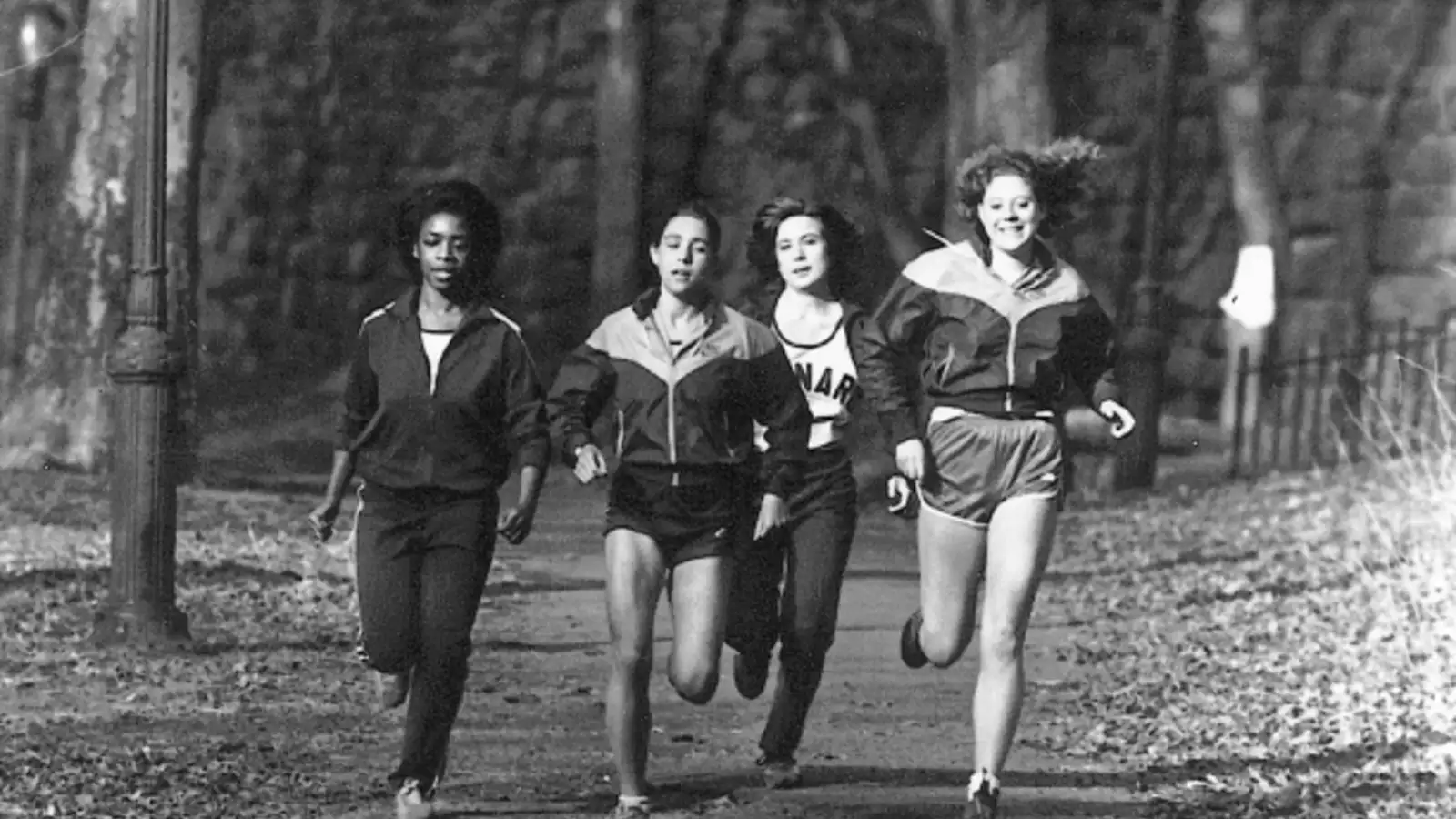 Welcome to Barnard Physical Education!
Announcements
FALL PE
Fall 2021 PE courses (PDF)
PE Courses in Directory of Classes
Still need to complete your PE Requirement? In addition to Body Sculpt, Yoga, Core Strength (Pilates) and Tai Chi, we offer these specialty courses.  Need more info?  Contact the individual instructor.
Health Coaching PHED BC 1105:  Want to learn how to set and achieve your own fitness and health goals in a seminar setting?  Then you want this course in individualized health coaching. 

Fitness Outside PHED BC 1550:  More than a walking course.... experience fitness activities (cardiovascular, core, muscular endurance) in green space and nature to boost mood and happiness. Designed for all levels.  Must be willing to workout in public spaces.

Advanced Running PHED BC 2512 and Advanced Fitness PHED BC 2518:  Do you RUN or WORKOUT regularly?  Can you do a 10-minute mile on a treadmill?    In these self paced, individualized classes, you complete your own workouts including cardio, weights and stretching.  Add it to your program and PE will contact you about the pre-test which will be held in September.
General Info:
- All Barnard students must complete one semester of PE or Dance, preferably in their First Year.
- Only students who have not yet completed the PE requirement can register for PE.
- SR, JR, SO and TR who need PE should add one course (PE or Dance) to their program during their assigned registration period.
- FY students should add PE (or Dance) to their program or get on a waitlist.
- Students on a PE waitlist should plan to attend the first week of classes to see if space is available.
- Barnard PE is open to Barnard students only.    
- PE courses are graded Pass/Fail based on attendance and participation.                                                                                           
Need more info? Contact the individual instructor or the Department Chair.
Laura Masone, Dept Chair (Body Sculpt, Fitness Outside, Advanced Fitness) lmasone@barnard.edu
Lisa Northrop (Health Coaching, Yoga, Body Sculpt) lnorthrop@barnard.edu
Melanie Rodriguez (Yoga, Body Sculpt, Advanced Running) merodrig@barnard.edu
Cindy Lanzas (Yoga, Core Strength) clanzas@barnard.edu
Stephen Shulman (T'ai Chi) sshulman@barnard.edu 
India Choquette (Body Sculpt, Fitness Outside)
---
Fitbear Programming-
Fall 2021 Fitbear schedule coming soon.  Will be held in person. 
Classes will include: Body Sculpting, Yoga, and Kickboxing
---
Barnard Fitness Center
Closed until further notice.
Contact fitnesscenter@barnard.edu for more info.
For more information about the Barnard Fitness Center visit pe.barnard.edu/BFC
Contact Us
Department Administrator
Karen Arciola    karciola@barnard.edu
Barnard College
Department of Physical Education
200 Barnard Annex
3009 Broadway
New York, NY 10027
PhysEd@barnard.edu
Tel. 212.854.2085
PE Mission Statement
The Physical Education Department subscribes fully to the College's commitment to help women realize their full potential. Through regular participation in guided physical movement, the student gains enhanced physical fitness, improved self-esteem, and stress management techniques. Physical Education and the extra-curricular programs address the body-mind connection as the student learns skills that will influence the quality of her life currently in academic achievement and in all future endeavors.